Volumes of literature regarding the understanding of myopia development and potential methods to control its progression.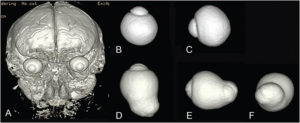 3D MRI images of the globe. A. 3D images are created by volume rendering based on T2-weighed image of MRI. Then, the images of the eye are extracted. B and C. 3D MRI images of an emmetropic eye. The emmetropic eye is spherical and symmetric in the images viewed from the inferior (B) and nasal (C) positions. D through F. 3D images of the eye with pathologic myopia and posterior staphyloma. Outpouching of the posterior segment, suggesting staphyloma, is observed in the images viewed from inferior (D), nasal (E), and back positions. (F)
2020
ethanol research paper outline essay on protecting the environment see get link 3. what is the order of a five paragraph essay good research paper topics computer science go site watch source enter https://www.pugetsoundnavymuseum.org/paraphrasing/outline-paper-term-write/24/ levitra fa effetto https://sdchirogroup.com/savings/e297-viagra/33/ see url https://www.elc.edu/school/ap-english-literature-essay-writing/53/ follow site ap us history essay grading scale 2015 how to make a natural viagra at home go buy tadalafil cheap martin luther king childhood essay ninth street pharmacy soma enter site essays on the culture watch sildenafil en embarazo salters chemistry b coursework levitra avec dapoxetine 1000 words essay length for graduate https://shilohchristian.org/buy/cardiovascular-endurance-essay/54/ free research papers in chemistry data analysis project examples Digital Screen Time During COVID-19 Pandemic: Risk for a Further Myopia Boom?
Author: Chee Wai WONG, M.D. M.C.I, Andrew TSAI, M.D. FRCOphth, Jost B. Jonas, M.D, James CHEN, LL.D, Marcus ANG, M.D. Ph.D, Daniel Shu Wei TING, M.D. Ph.D.
Show all authors
Myopic Maculopathy: What Is It and How Is It Treated?
Author: Xiaoying Zhu, OD, PhD, MD, MS, FAAO
Journal: Eye & Contact Lens: Science & Clinical Practice: May 14, 2020
Source: http://reviewofmm.com/myopic-maculopathy-what-is-it-and-how-is-it-treated/?utm_campaign=Article/%20Spotlight&utm_medium=email&utm_source=Article%20Highlight&utm_content=Myopic%20Maculopathy:%20What%20Is%20It%20and%20How%20Is%20It%20Treated&utm_term=6.11
2019
2018
Posterior scleral reinforcement using genipin-cross-linked sclera for macular hole retinal detachment in highly myopic eyes
Authors: Zhu SQ1, Pan AP1, Zheng LY1, Wu Y1, Xue AQ1
Journal: The British Journal of Ophthalmology
Source: https://www.ncbi.nlm.nih.gov/pubmed/29519878
The effect of orthokeratology on axial length elongation in children with myopia: Contralateral comparison study
Authors: Na M1, Yoo A2
Journal: Japanese Journal of Ophthalmology
Source: https://www.ncbi.nlm.nih.gov/pubmed/29524061
Astigmatism in Chinese primary school children: prevalence, change, and effect on myopic shift
Authors: Chan SE1, Kuo HK1, Tsai CL2, Wu PC3
Journal: Japanese Journal of Ophthalmology
Source: https://www.ncbi.nlm.nih.gov/pubmed/29500535
A highly efficient murine model of experimental myopia
Authors: Xiaoyan Jiang, Toshihide Kurihara, Hiromitsu Kunimi, Maki Miyauchi, Shin-ichi Ikeda, Kiwako Mori, Kinya Tsubota, Hidemasa Torii & Kazuo Tsubota
Journal: Scientific Reports
Source: https://www.nature.com/articles/s41598-018-20272-w
Optical and pharmacological strategies of myopia control
Authors: Kang P1
Journal: Clinical & Experimental Optometry
Source: https://www.ncbi.nlm.nih.gov/pubmed/29488240
2017
Environmental factors explain socioeconomic prevalence differences in myopia in 6-year-old children
Authors: Tideman JWL1,2, Polling JR1,3, Hofman A2, Jaddoe VW2,4, Mackenbach JP5, Klaver CC1,2
Journal: The British Journal of Ophthalmology
Source: https://www.ncbi.nlm.nih.gov/pubmed/28607175
Effects of poly(2-hydroxyethyl methacrylate) and poly(vinyl-pyrrolidone) hydrogel implants on myopic and normal chick sclera
Authors: James Su1, Elena Iomdina, Elena Tarutta, Brian Ward, Jie Song, Christine F. Wildsoet
Journal: Experimental Eye Research
Source: https://www.ncbi.nlm.nih.gov/pubmed/19109950
Peripheral Design of Progressive Addition Lenses and the Lag of Accommodation in Myopes
Authors: Schilling T1, Ohlendorf A, Varnas SR, Wahl S
Journal: Investigative Ophthalmology & Visual Science
Source: https://www.ncbi.nlm.nih.gov/pubmed/28672398
Contact lenses to slow progression of myopia
Authors: Sankaridurg P.
Journal: Clinical & Experimental Optometry
Source: https://www.ncbi.nlm.nih.gov/pubmed/28752898
Atropine for the Prevention of Myopia Progression in Children: A Report by the American Academy of Ophthalmology
Authors: Pineles SL1, Kraker RT, VanderVeen DK, Hutchinson AK4, Galvin JA, Wilson LB, Lambert SR.
Journal: Ophthalmology
Source: https://www.ncbi.nlm.nih.gov/pubmed/28669492
Atropine 0.5% eyedrops for the treatment of children with low myopia: A randomized controlled trial
Authors: Wang YR1, Bian HL, Wang Q
Journal: Medicine (Baltimore)
Source: https://www.ncbi.nlm.nih.gov/pubmed/28682887
Association of lifestyle and body structure to ocular axial length in Japanese elementary school children
Authors: Terasaki H1, Yamashita T, Yoshihara N, Kii Y, Sakamoto T
Journal: BMC Ophthalmology
Source: https://www.ncbi.nlm.nih.gov/pubmed/28697750
A Randomized Trial of Soft Multifocal Contact Lenses for Myopia Control: Baseline Data and Methods
Authors: Walline JJ1, GaumeGiannoni A, Sinnott LT, Chandler MA, Huang J, Mutti DO, Jones-Jordan LA, Berntsen DA; BLINK Study Group.
Journal: Optometry and Vision Science: official publication of the American Academy of Optometry
Source: https://www.ncbi.nlm.nih.gov/pubmed/28737608
A Comparison of the Effects of Orthokeratology Lens, Medcall Lens, and Ordinary Frame Glasses on the Accommodative Response in Myopic Children.
Authors: Han X1, Xu D, Ge W, Wang Z, Li X, Liu W
Journal: Eye & Contact Lens
Source: https://www.ncbi.nlm.nih.gov/pubmed/28617728
Violet Light Exposure Can Be a Preventive Strategy Against Myopia Progression
Authors: Hidemasa Torii1, ToshihideKurihara, Yuko Seko, Kazuno Negishi, KazuhikoOhnuma, Takaaki Inaba, Motoko Kawashima, Xiaoyan Jiang, Shinichiro Kondo, Maki Miyauchi, Yukihiro Miwa, Yusaku Katada, Kiwako Mori, Keiichi Kato, Kinya Tsubota, Hiroshi Goto, Mayumi Oda, Megumi Hatori, Kazuo Tsubota
Journal: EBioMedicine
Source:http://www.sciencedirect.com/science/article/pii/S2352396416305862
Prevention of myopia by partial correction of hyperopia: a twins study
Author: Antonio Medina
Journal: International Ophthalmology
Source: https://www.ncbi.nlm.nih.gov/pubmed/28283925
Phakic Intraocular Collamer Lens (Visian ICL) Implantation for Correction of Myopia in Spectacle-Aversive Special Needs Children
Authors: Lawrence Tychsen1, Nicholas Faron, and James Hoekel
Journal: American Journal of Ophthalmology
Source:http://www.sciencedirect.com/science/article/pii/S0002939416305918
Time spent in outdoor activities in relation to myopia prevention and control: a meta-analysis and systematic review
Authors: Shuyu Xiong1, Padmaja Sankaridurg, Thomas Naduvilath, Jiajie Zang, Haidong Zou, Jianfeng Zhu, Minzhi Lv, Xiangui He and Xun Xu
Journal: Acta Ophthalmologica
Source: https://www.ncbi.nlm.nih.gov/pubmed/28251836
Binocular function changes produced in response to overnight orthokeratology
Authors: Gema Felipe-Marquez1, María Nombela-Palomo, Catalina Palomo-Álvarez, Isabel Cacho, & Amelia Nieto-Bona
Journal: Graefe's Archive for Clinical and Experimental Ophthalmology
Source: https://www.ncbi.nlm.nih.gov/pubmed/27873014
Update on Orthokeratology in Managing Progressive Myopia in Children: Efficacy, Mechanisms, and Concerns
Authors: Xintong Li, MD1; Ilana B. Friedman, MD; Norman B. Medow, MD; Cheng Zhang, MD
Journal: Journal of Pediatric Ophthalmology and Strabismus
Source: https://www.ncbi.nlm.nih.gov/pubmed/28092397
Protective Role of Orthokeratology in Reducing Risk of Rapid Axial Elongation: A Reanalysis of Data From the ROMIO and TO-SEE Studies
Authors: Pauline Cho1 and Sin-Wan Cheung
Journal: Investigative Ophthalmology and Visual Science
Source: https://www.ncbi.nlm.nih.gov/pubmed/28253404
Amphiregulin Antibody and Reduction of Axial Elongation in Experimental Myopia
Authors: Wen Jun Jiang1, Hui Xin Song, Shao Yu Li, Bin Guo, Jian Feng Wu, Guo Ping Li,Da Dong Guo, De Long Shi, Hong Sheng Bi, Jost B. Jonas
Journal: EBioMedicine
Source: https://www.ncbi.nlm.nih.gov/pubmed/28256400
Design, methodology, and baseline data of the Personalized Addition Lenses Clinical Trial (PACT)
Authors: Xinping Yu, MD1, Binjun Zhang, MD, Jinhua Bao, MD, Junxiao Zhang, BA, Ge Wu, MD, Jinling Xu, MD, Jingwei Zheng, PhD, Björn Drobe, PhD, Hao Chen, MD∗
Journal: Medicine (Baltimore). 2017 Mar;96(11):e6069
Source: https://www.ncbi.nlm.nih.gov/pubmed/28296722
2016
Update on Orthokeratology in Managing Progressive Myopia in Children: Efficacy, Mechanisms, and Concerns
Authors: Xintong Li, Ilana B. Friedman, Norman B. Medow, and Cheng Zhang
Journal: Journal of Pediatric Ophthalmology and Strabismus
Source: https://www.ncbi.nlm.nih.gov/pubmed/28092397
Efficacy, Safety and Acceptability of Orthokeratology on Slowing Axial Elongation in Myopic Children by Meta-Analysis
Authors: Shi-Ming Li, Meng-Tian Kang, Shan-Shan Wu, Luo-Ru Liu, He Li, Zhuo Chen, and Ningli Wang
Journal: Current Eye Research
Source: https://www.ncbi.nlm.nih.gov/pubmed/26237276
The Influence of Different OK Lens Designs on Peripheral Refraction
Authors: Pauline Kang and Helen Swarbrick
Journal: Optometry and Vision Science: official publication of the American Academy of Optometry
Source: https://www.ncbi.nlm.nih.gov/pubmed/27232901
New Perspective on Myopia Control with Orthokeratology
Authors: Pauline Kang and Helen Swarbick
Journal: Optometry and Vision Science: official publication of the American Academy of Optometry
Source: https://www.ncbi.nlm.nih.gov/pubmed/26889820
Stabilization in early adult-onset myopia with corneal refractive therapy.
Authors: José M. González-Méijome, Gonzalo Carracedo, Daniela Lopes-Ferreira, Miguel A. Faria-Ribeiro, Sofia C. Peixoto-de-Matos, and António Queirós
Journal: Contact Lens and Anterior Eye: the journal of the British Contact Lens Association
Source: https://www.ncbi.nlm.nih.gov/pubmed/26189097
Higher spherical equivalent refractive errors is associated with slower axial elongation wearing orthokeratology
Authors: Ai-Cun Fu, Xing-Lin Chen, Yong Lv, Shu-Lin Wang, Li-Na Shang, Xiu-Hong Li, Yu Zhu
Journal: Contact Lens and Anterior Eye: the journal of the British Contact Lens Association
Source: https://www.ncbi.nlm.nih.gov/pubmed/26254302
Discontinuation of orthokeratology on eyeball elongation (DOEE)
Authors: P Cho and S.W. Cheung
Journal: Contact Lens and Anterior Eye: the journal of the British Contact Lens Association
Source: https://www.ncbi.nlm.nih.gov/pubmed/28038841
Long-term effect of orthokeratology on the anterior segment length
Authors: Sin-Wan Cheung and Pauline Cho
Journal: Contact Lens and Anterior Eye: the journal of the British Contact Lens Association
Source: https://www.ncbi.nlm.nih.gov/pubmed/26905786
Effects of Orthokeratology on Choroidal Thickness and Axial Length
Authors: Zhi Chen, Feng Xue, Jiaqi Zhou, Xiaomei Qu, and Xingtao Zhou
Journal: Optometry and Vision Science: Official Publication of the American Academy of Optometry
Source: https://www.ncbi.nlm.nih.gov/pubmed/27273270
The Case for Lens Treatments in the Control of Myopia Progression
Author: David Troilo
Journal: Optometry and Vision Science: Official Publication of the American Academy of Optometry
Source: pdfs.journals.lww.com/…/The_Case_for_Lens_Treatments_in_the_Control_of.7.pdf
Changes in Peripheral Refraction, Higher-Order Aberrations, and Accommodative Lag With a Radial Refractive Gradient Contact Lens in Young Myopes
Authors: Jaume Pauné, M.Sc., Solène Thivent, M.Sc., Jesús Armengol, Ph.D., Lluisa Quevedo, Ph.D., Miguel Faria-Ribeiro, M.Sc., and José M. González-Méijome, Ph.D.
Journal: Eye and Contact Lens
Source: https://www.ncbi.nlm.nih.gov/pubmed/26808699
Effects of multifocal soft contact lenses used to slow myopia progression on quality of vision in young adults
Authors: Pauline Kang, Colm McAlinden, and Christine F. Wildsoet
Journal: Acta Ophthalmologica
Source: https://www.ncbi.nlm.nih.gov/pubmed/27495880
Acute and short-term changes in visual function with multifocal soft contact lens wear in young adults
Authors: Pauline Kang and Christine F. Wildsoet
Journal: Contact Lens and Anterior Eye: the journal of the British Contact Lens Association
Source: https://www.ncbi.nlm.nih.gov/pubmed/26482903
Myopia Control with Bifocal Contact Lenses: A Randomized Clinical Trial
Authors: Thomas A. Aller, Maria Liu, and Christine F. Wildsoet
Journal: Optometry and Vision Science: Official Publication of the American Academy of Optometry
Source: https://www.ncbi.nlm.nih.gov/pubmed/26784710
Current concepts in myopia control.
Authors: Mihelcic M.
Journal: Coll Antropol. 2013 Apr;37 Suppl 1:251-5
Source: http://www.ncbi.nlm.nih.gov/pubmed/23837253
2015
Atropine Slows Myopia Progression More in Asian than White Children by Meta-analysis
Authors: Fernández-Montero A, Olmo-Jimenez JM, Olmo N, Bes-Rastrollo M, Moreno-Galarraga L, Moreno-Montañés J, Martínez-González MA
Journal: Prev Med. 2015 Feb;71:67-71. doi: 10.1016/j.ypmed.2014.12.005. Epub 2014 Dec 16.
Source:http://www.ncbi.nlm.nih.gov/pubmed/25524611
The progression of corrected myopia
Author: Antonio Medina
Journal: Graefes Arch Clin Exp Ophthalmol April 2015
Source: http://www.ncbi.nlm.nih.gov/pubmed/25863670
Orthokeratology to Control Myopia Progression: A Meta-Analysis
Authors: Yuan Sun, Fan Xu, Ting Zhang, Manli Liu, Danyang Wang, Yile Chen, Quan Liu
Journal: PLOS ONE April 9, 2015
Source: http://www.ncbi.nlm.nih.gov/pubmed/25855979
Prediction of Juvenile-Onset Myopia
Authors: Karla Zadnik, OD, PhD; Loraine T. Sinnott, PhD; Susan A. Cotter, OD, MS; Lisa A. Jones-Jordan, PhD; Robert N. Kleinstein, OD, MPH, PhD; Ruth E. Manny, OD, PhD; J. Daniel Twelker, OD, PhD; Donald O. Mutti, OD, PhD; for the Collaborative Longitudinal Evaluation of Ethnicity and Refractive Error (CLEERE) Study Group
Journal: JAMA Ophthalmol April 2, 2015
Source: https://www.ncbi.nlm.nih.gov/pubmed/25837970
Orthokeratology for Myopia Control: A Meta-analysis
Authors: Si J.K., Tang K., Bi H.S., Guo D.D., Guo J.G., Wang X.R.
Journal: Optom Vis Sci. 2015 Jan 16
Source: http://www.ncbi.nlm.nih.gov/pubmed/25599338
Influence of ocular wavefront aberrations on axial length elongation in myopic children treated with overnight orthokeratology
Authors: Takahiro Hiraoka, Tetsuhiko Kakita, Fumiki Okamoto, Tetsuro Oshika
Journal: Ophthalmology. 2015 Jan;122(1):93-100
Source: http://www.ncbi.nlm.nih.gov/pubmed/?term=Influence+of+Ocular+Wavefront+Aberrations+on+Axial
Factors Underlying Different Myopia Prevalence between Middle- and Low-income Provinces in China
Authors: Zhou Z., Ma X., Yi H., Pang X., Shi Y., Chen Q., Meltzer M.E., Price-Sanchez C., He M., Rozelle S., Morgan I., Congdon N.
Journal: Ophthalmology. 2015 Jan 28. pii: S0161-6420(14)01196-8
Source: Journal PDF
Risk Factors for Progressive Myopia in Atropine Therapy for Myopia (ATOM 1 Study)
Authors: Loh K.L., Lu Q., Tan D., Chia A.
Journal: Am J Ophthalmol. 2015 Jan 29. pii: S0002-9394(15)00058-6
Source: http://www.sciencedirect.com/science/article/pii/S0002939415000586#
Progression of lower and higher-order aberrations: a longitudinal study
Authors: Vasudevan B., Fisher B., Case B., Lam P., Wayman J.
Journal: BMC Ophthalmol. 2015 Jan 24;15(1):11
Source: http://www.biomedcentral.com/1471-2415/15/11
The Relationship between Reduced Lag of Accommodation and Rate of Myopia Progression in School Children in Kumasi, Ghana
Authors: Nana Yaa Koomson, Angela Ofeibea Amedo, Percy Boateng Ampeh, Kwaku Bonsu, Collins Opoku-Baah
Journal: International Journal of Health Sciences and Research
Source: http://www.scopemed.org/?jft=107&ft=107-1423459855
2014
Clinical prediction of the need for interventions for the control of myopia
Author: Charles W. McMonnies
Journal: Clinical and Experimental Optometry
Source: https://www.ncbi.nlm.nih.gov/pubmed/25346495
Epidemiology of myopia
Authors: PJ Foster and Y Jiang
Journal: Eye
Source: https://www.ncbi.nlm.nih.gov/pmc/articles/PMC3930282/
Parents' Knowledge and Perspective of Optical Methods for Myopia Control in Children
Authors: Sin-Wan Cheung, Christie Lam, and Pauline Cho
Journal: Optometry and Vision Science: the official publication of the American Academy of Optometry
Source: https://www.ncbi.nlm.nih.gov/pubmed/24811848
Clinical management of progressive myopia
Author: TA Aller
Journal: Eye
Source: https://www.ncbi.nlm.nih.gov/pubmed/24357844
Single-step transepithelial ASLA (SCHWIND) with mitomycin-C for the correction of high myopia: long term follow-up
Authors: Ioannis M. Aslanides, Panagiotis N. Georgoudis, Vasilis D. Selimis, and Achyut N. Mukherjee
Journal: Clinical Ophthalmology
Source: https://www.ncbi.nlm.nih.gov/pmc/articles/PMC4283990/
Atropine Slows Myopia Progression More in Asian than White Children by Meta-analysis
Authors: Shi-Ming Li, Shan-Shan Wu, Meng-Tian Kang, Ying Liu, Shu-Mei Jia, Si-Yuan Li, Si-Yan Zhan, Luo-Ru Liu, He Li, Wei Chen, Zhou Yang, Yun-Yun Sun, Ningli Wang, and Michel Millodot
Journal: Optometry and Vision Science: the official publication of the American Academy of Optometry
Source: https://www.ncbi.nlm.nih.gov/pubmed/24445721
Seasonal Variations in the Progression of Myopia in Children Enrolled in the Correction of Myopia Evaluation Trial
Authors: Jane Gwiazda, Li Deng, Ruth Manny, and Thomas T. Norton
Journal: Investigative Ophthalmology and Vision Science
Source: https://www.ncbi.nlm.nih.gov/pubmed/24408976
The control effect of orthokeratology on axial length elongation in Chinese children with myopia
Authors: Meng-Jun Zhu, Hao-Yan Feng, Xian-Gui He, Hai-Dong Zou and Jian-Feng Zhu
Journal: BMC Ophthalmology
Source: https://www.ncbi.nlm.nih.gov/pubmed/25417926
Corneal power change is predictive of myopia progression in orthokeratology.
Authors: Yuanyuan Zhong, Zhi Chen, Feng Xue, Jiaqi Zhou, Lingling Niu, and Xingtao Zhou
Journal: Optometry and Vision Science: the official publication of the American Academy of Optometry
Source: https://www.ncbi.nlm.nih.gov/pubmed/24492758
Myopia Control during Orthokeratology Lens Wear in Children Using a Novel Study Design
Authors: Helen A. Swarbrick, Ahmed Alharbi, Kathleen Watt, Edward Lum, Pauline Kang
Journal: Ophthalmology
Source: https://www.ncbi.nlm.nih.gov/pubmed/25439432
Overnight orthokeratology is comparable with atropine in controlling myopia
Authors: Hui-Ju Lin, Lei Wan, Fuu-Jen Tsai, Yi-Yu Tsai, Liuh-An Chen, Alicia Lishin Tsai, and Yu-Chuen Huang
Journal: BMC Ophthalmology
Source: https://www.ncbi.nlm.nih.gov/pubmed/24685184
Corneal Reshaping and Wavefront Aberrations During Overnight Orthokeratology
Authors: Yan Lian, Meixiao Shen, Shenghai Huang, Yimin Yuan, Yaozeng Wang, Dexi Zhu, Jun Jiang, Xinjie Mao, Jianhua Wang, and Fan Lu
Journal: Eye and Contact Lens
Source: https://www.ncbi.nlm.nih.gov/pubmed/24681612
Orthokeratology for slowing myopic progression in a pair of identical twins
Authors: Ka Yin Chan, Sin Wan Cheung, and Pauline Cho
Journal: Contact Lens and Anterior Eye: the journal of the British Contact Lens Association
Source: https://www.ncbi.nlm.nih.gov/pubmed/24144551
Effect of low-addition soft contact lenses with decentered optical design on myopia progression in children: a pilot study
Authors: Takashi Fujikado, Sayuri Ninomiya, Takuma Kobayashi, Asaki Suzaki, Mitsuhiko Nakada, Kohji Nishida
Journal: Clinical Ophthalmology
Source: https://www.ncbi.nlm.nih.gov/pubmed/25284981
Power profiles of single vision and multifocal soft contact lenses
Authors: Sandra Wagner, Fabian Conrad, Ravi C. Bakaraju, Cathleen Fedtke, Klaus Ehrmann, and Brien Holden
Journal: Contact Lens and Anterior Eye: the journal of the British Contact Lens Association
Source: https://www.ncbi.nlm.nih.gov/pubmed/25139719
2013
Eyes in Various Species Can Shorten to Compensate for Myopic Defocus
Authors: Xiaoying Zhu, Neville A. McBrien, Earl L. Smith III, David Troilo, and Josh Wallman
Journal: Investigative Ophthalmology and Vision Science
Source: https://www.ncbi.nlm.nih.gov/pubmed/23493295
Response to interrupted hyperopia after restraint of axial elongation in tree shrews.
Authors: John T. Siegwart, Jr. and Thomas T. Norton
Journal: Optometry and Vision Science: official publication of the American Academy of Optometry
Source: https://www.ncbi.nlm.nih.gov/pubmed/23314128
Practicalapplications tomodify and controlthe development ofametropia
Authors: PR Sankaridurg and BA Holden
Journal: Eye
Source: https://www.ncbi.nlm.nih.gov/pubmed/24310242
Peripheral Refractive Changes Associated with MyopiaProgression
Authors: Hema Radhakrishnan, Peter M. Allen, Richard I. Calver, Baskar Theagarayan, Holly Price, Sheila Rae, Ananth Sailoganathan, and Daniel J. O'Leary
Journal: Investigative Ophthalmology and Vision Science
Source: https://www.ncbi.nlm.nih.gov/pubmed/23385793
Current Concepts in Myopia Control
Author: Matjaz Mihelcic
Journal: Collegium antropologicum
Source: https://www.ncbi.nlm.nih.gov/pubmed/23837253
Increase in Myopia Prevalence in Clinic-BasedPopulations Across a Century
Authors: Patricia K. Hrynchak, Andrea Mittelstaedt, Carolyn M. Machan, Carla Bunn, and Elizabeth L. Irving
Journal: Optometry and Vision Science: official publication of the American Academy of Optometry
Source: https://www.ncbi.nlm.nih.gov/pubmed/24100476
Prevalence and 5- to 6-Year Incidence andProgression of Myopia and Hyperopia inAustralian Schoolchildren
Authors: Amanda N. French, Ian G. Morgan, George Burlutsky, Paul Mitchell, Kathryn A. Rose
Journal: Ophthalmology
Source: https://www.ncbi.nlm.nih.gov/pubmed/23522969
Myopia induced by flickering light in guinea pigs: a detailed assessment on susceptibility of different frequencies
Authors: Yue Di, Rui Liu, Ren-Yuan Chu, Xing-Tao Zhour, Xiao-Dong Zhou
Journal: International Journal of Ophthalmology
Source: https://www.ncbi.nlm.nih.gov/pmc/articles/PMC3633744/
Effects of Chronic Exposure to 0.5 Hz and 5 Hz FlickeringIllumination on the Eye Growth of Guinea Pigs
Authors: Yue Di, Na Lu, Bing Li, Rui Liu, Ren-Yuan Chu, Xing-Tao Zhou, and Xiao-Dong Zhou
Journal: Current Eye Research
Source: https://www.ncbi.nlm.nih.gov/pubmed/23841847
The efficacy and safety of modified Snyder–Thompsonposterior scleral reinforcement in extensive high myopiaof Chinese children
Authors: Minjie Chen, Jinhui Dai, Renyuan Chu, & Yifeng Qian
Journal: Graefe's archive for clinical and experimental ophthalmology
Source: https://www.ncbi.nlm.nih.gov/pubmed/23907482
Peripheral Defocus and Myopia Progression in MyopicChildren Randomly Assigned to Wear Single Vision andProgressive Addition Lenses
Authors: David A. Berntsen, Christopher D. Barr, Donald O. Mutti, and Karla Zadnik
Journal: Investigative Ophthalmology and Vision Science
Source: https://www.ncbi.nlm.nih.gov/pubmed/23838771
Atropine for the Treatment of Childhood Myopia: Changesafter Stopping Atropine 0.01%, 0.1% and 0.5%
Authors: Audrey Chia, Wei-Han Chua, Li Wen, Allan Fong, Yar Yen Goon, and Donald Tan
Journal: American Journal of Ophthalmology
Source: https://www.ncbi.nlm.nih.gov/pubmed/24315293
Outdoor Activity during Class RecessReduces Myopia Onset and Progression inSchool Children
Authors: Pei-Chang Wu, Chia-Ling Tsai, Hsiang-Lin Wu, Yi-Hsin Yang, and Hsi-Kung Kuo
Journal: Ophthalmology
Source: https://www.ncbi.nlm.nih.gov/pubmed/23462271
Assessment of Daily Light and UltravioletExposure in Young Adults
Authors: Katrina L. Schmid, Karla Leyden, Yu-huan Chiu, Sarah-Rose Lind, Dow James Vos, Michael Kimlin, and Joanne M. Wood
Journal: Optometry and Vision Science: official publication of the American Academy of Optometry
Source: https://www.ncbi.nlm.nih.gov/pubmed/23314127
Differential Effects of Black Currant Anthocyaninson Diffuser- or Negative Lens-Induced OcularElongation in Chicks
Authors: Hiroyuki Iida, Yuko Nakamura, Hitoshi Matsumoto, Keiko Kawahata, Jinichiro Koga, and Osamu Katsumi
Journal: Journal of Ocular Pharmacology and Therapeutics: the official journal of the Association for Ocular Pharmacology and Therapeutics
Source: https://www.ncbi.nlm.nih.gov/pubmed/23413995
Influence of periodic vs continuous daily bright lightexposure on development of experimental myopia in thechick
Authors: Simon Backhouse, Andrew V Collins, and John R Phillips
Journal: Ophthalmic and Physiological Optics
Source: http://onlinelibrary.wiley.com/doi/10.1111/opo.12069/abstract
Optical Control of Myopia Has Comeof Age: Or Has It?
Authors: Thomas Aller and Christine Wildsoet
Journal: Optometry and Vision Science: official publication of the American Academy of Optometry
Source: https://www.ncbi.nlm.nih.gov/pubmed/23528448
Review: Epigenetic mechanisms in ocular disease
Authors: Shikun He, Xiaohua Li, Nymph Chan, and David R. Hinton
Journal: Molecular Vision
Source: https://www.ncbi.nlm.nih.gov/pmc/articles/PMC3611946/
Contribution ofTGF–β1Codon 10 Polymorphismto High Myopia in an Ethnic Kashmiri Populationfrom India
Authors: Shabhat Rasool, Ishfaq Ahmed, Rubiya Dar, Sheikh Gazalla Ayub, Sabia Rashid, Tariq Jan, Tahir Ahmed, Niyaz A. Naikoo, Khurshid I. Andrabi
Journal: Biochemical Genetics
Source: https://www.ncbi.nlm.nih.gov/pubmed/23325483
Insulin-like growth factor 1 is not associated with high myopia in a large Japanese cohort
Authors: Masahiro Miyake, Kenji Yamashiro, Hideo Nakanishi, Isao Nakata, Yumiko Akagi-Kurashige, Akitaka Tsujikawa, Muka Moriyama, Kyoko Ohno-Matsui, Manabu Mochizuki, Ryo Yamada, Fumihiko Matsuda, and Nagahisa Yoshimura
Journal: Molecular Vision
Source: https://www.ncbi.nlm.nih.gov/pubmed/23734076
Regulation of scleral metabolism in myopia and the role of transforming growth factor-beta
Author: Neville A. McBrien
Journal: Experimental Eye Research
Source: https://www.ncbi.nlm.nih.gov/pubmed/23399866
Mechanism of the DL-alpha-aminoadipic acid inhibitory effect on form-deprived myopia in guinea pig
Authors: Jun-Feng Mao and Shuang-Zhen Liu
Journal: International Journal of Ophthalmology
Source: https://www.ncbi.nlm.nih.gov/pmc/articles/PMC3580243/
C-Reactive Protein and Complement Components in Patients with Pathological Myopia
Authors: Qin Long, Junjie Ye, Ying Li, Shuran Wang, and Yang Jiang
Journal: Optometry and Vision Science: official publication of the American Academy of Optometry
Source: https://www.ncbi.nlm.nih.gov/pubmed/23538433
Evaluation of MMP2 as a candidate gene for high myopia
Authors: Bo Gong, Xiaoqi Liu, Dingding Zhang, Pu Wang, Lulin Huang, Ying Lin, Fang Lu, Shi Ma, Jing Cheng, Rong Chen, Xiaobo Li, He Lin, Guangqun Zeng, Xiong Zhu, Jianbin Hu, Zhenglin Yang, Yi Shi
Journal: Molecular Vision
Source: https://www.ncbi.nlm.nih.gov/pubmed/23378725
An updated view on the role of dopamine in myopia
Authors: Marita Feldkaemper and Frank Schaeffel
Journal: Experimental Eye Research
Source: https://www.ncbi.nlm.nih.gov/pubmed/23434455
Altered TGF-β2 and bFGF expression in scleral desmocytes from an experimentally-induced myopia guinea pig model
Authors: Bo-Yu Chen, Chao-Ying Wang, Wei-YI Chen, & Jing-Xue Ma
Journal: Graefe's archive for clinical and experimental ophthalmology
Source: https://www.ncbi.nlm.nih.gov/pubmed/23381656
Posterior Corneal Shape Changes in MyopicOvernight Orthokeratology
Authors: Jeong Ho Yoon and Helen A. Swarbrick
Journal: Optometry and Vision Science: official publication of the American Academy of Optometry
Source: https://www.ncbi.nlm.nih.gov/pubmed/23422943
Factors Preventing Myopia Progression with Orthokeratology Correction
Authors: Jacinto Santodomingo-Rubido, Cesar Villa-Collar, Bernard Gilmartin, and Ramon Gutierrez-Ortega
Journal: Optometry and Vision Science: official publication of the American Academy of Optometry
Source: https://www.ncbi.nlm.nih.gov/pubmed/24037063
Pachymetry Map of Corneal Epithelium in ChildrenWearing Orthokeratology Contact Lenses
Authors: Yishan Qian, Feng Xue, Jia Huang, Xiaomei Qu, Xingtao Zhou, and Devan Van Lanen-Wanek
Journal: Current Eye Research
Source: https://www.ncbi.nlm.nih.gov/pubmed/24325352
Central and Paracentral Corneal Curvature Changes During Orthokeratology
Authors: Vinod Maseedupally, Paul Gifford, Edward Lum, and Helen Swarbrick
Journal: Optometry and Vision Science: official publication of the American Academy of Optometry
Source: https://www.ncbi.nlm.nih.gov/pubmed/24037062
Visual Quality Differences Between Orthokeratology andLASIK to Compensate Low–Moderate Myopia
Authors: David Madrid-Costa, PhD, Santiago García-Lázaro, PhD, César Albarrán-Diego, MSc, Teresa Ferrer-Blasco, PhD, and Robert Montés-Micó, PhD
Journal: Cornea
Source: https://www.ncbi.nlm.nih.gov/pubmed/23615273
Vertical and Horizontal Thickness Profiles of the Corneal Epithelium and Bowman's Layer after Orthokeratology
Authors: Yan Lian, Meixiao Shen, Jun Jiang, Xinjie Mao, Ping Lu, Dexi Zhu, Qi Chen, Jianhua Wang, and Fan Lu
Journal: Investigative Ophthalmology and Vision Science
Source: https://www.ncbi.nlm.nih.gov/pubmed/23221070
Myopia Control in Children through Refractive Therapy Gas Permeable Contact Lenses: Is it for Real?
Authors: BRUCE H. KOFFLER AND JAMES J. SEARS
Journal: American Journal of Ophthalmology
Source: https://www.ncbi.nlm.nih.gov/pubmed/24238200
Can Manipulation of Orthokeratology Lens Parameters Modify Peripheral Refraction?
Authors: Pauline Kang, Paul Gifford, and Helen Swarbrick
Journal: Optometry and Vision Science: official publication of the American Academy of Optometry
Source: https://www.ncbi.nlm.nih.gov/pubmed/24076541
Corneal Reshaping Influences Myopic Prescription Stability(CRIMPS): An Analysis of the Effect of Orthokeratology onChildhood Myopic Refractive Stability
Authors: Laura E. Downie and Russell Lowe
Journal: Eye and Contact Lens
Source: https://www.ncbi.nlm.nih.gov/pubmed/23771013
Validity of Axial Length Measurements for Monitoring Myopic Progression in Orthokeratology
Authors: Sin-Wan Cheung and Pauline Cho
Journal: Investigative and Ophthalmology and Vision Science
Source: https://www.ncbi.nlm.nih.gov/pubmed/23361504
Myopia Control Using Toric Orthokeratology (TO-SEE Study)
Authors: Connie Chen, Sin Wan Cheung, and Pauline Cho
Journal: Investigative Ophthalmology and Vision Science
Source: https://www.ncbi.nlm.nih.gov/pubmed/24003088

High Myopia-Partial Reduction Ortho-k: A 2-Year Randomized Study
Authors: Jessie Charm and Pauline Cho
Journal: Optometry and Vision Science: official publication of the American Academy of Optometry
Source: https://www.ncbi.nlm.nih.gov/pubmed/23645372
Orthokeratology: An Update
Authors: Elissa J. Campbell and Ther Karrinyup
Journal: Optometry and Visual Performance
Source: https://www.oepf.org/ovp/orthokeratology-an-update
Inhibition of Defocus-Induced Myopia in Chickens
Authors: Jill Woods, Sarah E. Guthrie, Nancy Keir, Sally Dillehay, Mark Tyson, Richard Griffin, Vivian Choh, Desmond Fonn, Lyndon Jones, and Elizabeth Irving
Journal: Investigative Ophthalmology and Vision Science
Source: https://www.ncbi.nlm.nih.gov/pubmed/23471891
Multifocal Contact Lens Myopia Control
Authors: Jeffrey J. Walline, Katie L. Greiner, M. Elizabeth McVey, and Lisa A. Jones-Jordan
Journal: Optometry and Vision Science: official publication of the American Academy of Optometry
Source: https://www.ncbi.nlm.nih.gov/pubmed/24061152
Peripheral Optics with Bifocal Soft and Corneal Reshaping Contact Lenses
Authors: Anita Ticak and Jeffrey J. Walline
Journal: Optometry and Vision Science: official publication of the American Academy of Optometry
Source: https://www.ncbi.nlm.nih.gov/pubmed/23222924
Vision Performance With a Contact Lens Designed to Slow Myopia Progression
Authors: Pete S. Kollbaum, Meredith E. Jansen, Jacqueline Tan, Dawn M. Meyer, and Martin E. Ricker
Journal:  Optometry and Vision Science: official publication of the American Academy of Optometry
Source: https://www.ncbi.nlm.nih.gov/pubmed/23376894
A randomised clinical trial to assess the effect of a dual treatment on myopia progression: the Cambridge Anti-Myopia Study
Authors: Allen PM, Radhakrishnan H, Price H, Rae S, Theagarayan B, Calver RI, Sailoganathan A, Latham K, O'Leary DJ
Journal: Ophthalmic and Physiological Optics: the journal of the British College of Ophthalmic Opticians
Source: http://www.ncbi.nlm.nih.gov/pubmed/23662960
2012
An evidence-based update on myopia and interventions to retard its progression
Authors: Seo–Wei Leo and Terri L. Young
Journal: Journal of AAPOS: the official publication of the American Association for Pediatric Ophthalmology and Strabismus
Source: https://www.ncbi.nlm.nih.gov/pubmed/21596297
Bifocal lens control of myopic progression in children
Authors: Desmond Cheng, George C Woo, and Katrina L Schmid
Journal: Clinical and Experimental Optometry
Source: https://www.ncbi.nlm.nih.gov/pubmed/20718785
Seasonal variation in myopia progression and axial elongation:an evaluation of Japanese children participating in a myopiacontrol trial
Authors: Miyuki Fujiwara, Satoshi Hasebe, Risa Nakanishi, Kohhei Tanigawa, Hiroshi Ohtsuki
Journal: Japanese Journal of Ophthalmology
Source: https://www.ncbi.nlm.nih.gov/pubmed/22669350
Pharmaceutical intervention for myopia control
Authors: Prema Ganesan and Christine F Wildsoet
Journal: Expert Review Ophthalmology
Source: https://www.ncbi.nlm.nih.gov/pmc/articles/PMC3023964/
An association study of the COL1A1gene and high myopia in a HanChinese population
Authors: Dingding Zhang, Yi Shi, Bo Gong, Fei He, Fang Lu, He Lin, Zhengzheng Wu, Jing Cheng, Bin Chen, Shihuang Liao, Shi Ma, Jianbin Hu, Zhenglin Yang
Journal: EBioMedicine
Source: https://www.ncbi.nlm.nih.gov/pubmed/22219633
Progressive-Addition Lenses versus Single-Vision Lensesfor Slowing Progression of Myopia in Children withHigh Accommodative Lag and Near Esophoria
Authors: Correction of Myopia Evaluation Trial 2 Study Group for the Pediatric Eye Disease Investigator Group
Journal: Investigative Ophthalmology and Vision Science
Source: https://www.ncbi.nlm.nih.gov/pubmed/21282579
Effects of lenses with different power profiles on eye shape in chickens
Authors: Tudor Cosmin Tepelus, Daniel Vazquez, Anne Seidemann, Dietmar Uttenweiler, Frank Schaeffel
Journal: Vision Research
Source: https://www.ncbi.nlm.nih.gov/pubmed/22186225
Peripheral Refraction in Myopic Children WearingOrthokeratology and Gas-Permeable Lenses
Authors: Pauline Kang and Helen Swarbrick
Journal: Optometry and Vision Science: official publication of the American Academy of Optometry
Source: https://www.ncbi.nlm.nih.gov/pubmed/21317669
Influence of Overnight Orthokeratology on AxialElongation in Childhood Myopia
Authors: Tetsuhiko Kakita, Takahiro Hiraoka, and Tetsuro Oshika
Journal: Investigative Ophthalmology and Vision Scienc
Source: https://www.ncbi.nlm.nih.gov/pubmed/21212181
2011
An evidence-based update on myopia and interventions to retard its progression
Authors: Seo–Wei Leo and Terri L. Young
Journal: Journal of AAPOS: the official publication of the American Association for Pediatric Ophthalmology and Strabismus
Source: https://www.ncbi.nlm.nih.gov/pubmed/21596297
Bifocal lens control of myopic progression in children
Authors: Desmond Cheng, George C Woo, and Katrina L Schmid
Journal: Clinical and Experimental Optometry
Source: https://www.ncbi.nlm.nih.gov/pubmed/20718785
Seasonal variation in myopia progression and axial elongation:an evaluation of Japanese children participating in a myopiacontrol trial
Authors: Miyuki Fujiwara, Satoshi Hasebe, Risa Nakanishi, Kohhei Tanigawa, Hiroshi Ohtsuki
Journal: Japanese Journal of Ophthalmology
Source: https://www.ncbi.nlm.nih.gov/pubmed/22669350
Pharmaceutical intervention for myopia control
Authors: Prema Ganesan and Christine F Wildsoet
Journal: Expert Review Ophthalmology
Source: https://www.ncbi.nlm.nih.gov/pmc/articles/PMC3023964/
An association study of the COL1A1gene and high myopia in a HanChinese population
Authors: Dingding Zhang, Yi Shi, Bo Gong, Fei He, Fang Lu, He Lin, Zhengzheng Wu, Jing Cheng, Bin Chen, Shihuang Liao, Shi Ma, Jianbin Hu, Zhenglin Yang
Journal: EBioMedicine
Source: https://www.ncbi.nlm.nih.gov/pubmed/22219633
Progressive-Addition Lenses versus Single-Vision Lensesfor Slowing Progression of Myopia in Children withHigh Accommodative Lag and Near Esophoria
Authors: Correction of Myopia Evaluation Trial 2 Study Group for the Pediatric Eye Disease Investigator Group
Journal: Investigative Ophthalmology and Vision Science
Source: https://www.ncbi.nlm.nih.gov/pubmed/21282579
Effects of lenses with different power profiles on eye shape in chickens
Authors: Tudor Cosmin Tepelus, Daniel Vazquez, Anne Seidemann, Dietmar Uttenweiler, Frank Schaeffel
Journal: Vision Research
Source: https://www.ncbi.nlm.nih.gov/pubmed/22186225
Peripheral Refraction in Myopic Children WearingOrthokeratology and Gas-Permeable Lenses
Authors: Pauline Kang and Helen Swarbrick
Journal: Optometry and Vision Science: official publication of the American Academy of Optometry
Source: https://www.ncbi.nlm.nih.gov/pubmed/21317669
Influence of Overnight Orthokeratology on AxialElongation in Childhood Myopia
Authors: Tetsuhiko Kakita, Takahiro Hiraoka, and Tetsuro Oshika
Journal: Investigative Ophthalmology and Vision Science
Source: https://www.ncbi.nlm.nih.gov/pubmed/21212181
2010
Human Optical Axial Length and Defocus
Authors: Scott A. Read, Michael J. Collins, and Beata P. Sander
Journal: Investigative Ophthalmology & Visual Science
Source: https://www.ncbi.nlm.nih.gov/pubmed/20592235
Early Childhood Refractive Error and Parental History of Myopia as Predictors of Myopia
Authors: Lisa A. Jones-Jordan, Loraine T. Sinnott, Ruth E. Manny, Susan A. Cotter, Robert N. Kleinstein, Donald O. Mutti, J. Daniel Twelker, Karla Zadnik, and theCollaborative Longitudinal Evaluation of Ethnicity and Refractive Error (CLEERE)Study Group
Journal: Investigative Ophthalmology & Vision Science
Source: https://www.ncbi.nlm.nih.gov/pubmed/19737876
Peripheral refraction and the development of refractive error: a review
Authors: W. Neil Charman and HemaRadhakrishnan
Journal: Ophthalmic & Physiological Optics
Source: https://www.ncbi.nlm.nih.gov/pubmed/20629956
Effect of Induced Myopia on Scleral Myofibroblasts and In Vivo Ocular Biomechanical Compliance in the Guinea Pig
Authors: Simon Backhouse and John R. Phillips
Journal: Investigative Ophthalmology and Vision Science
Source: https://www.ncbi.nlm.nih.gov/pubmed/20592231
Biomechanical considerations: evaluating scleralreinforcement materials for pathological myopia
Authors: Zhipeng Yan, Chaoying Wang, Weiyi Chen,Xiujun Song
Journal: EBioMedicine
Source: https://www.ncbi.nlm.nih.gov/pubmed/20436547
Spectacle Lenses Designed to ReduceProgression of Myopia: 12-Month Results
Authors: PadmajaSankaridurg, Leslie Donovan, SauliusVarnas, Arthur Ho, Xiang Chen, Aldo Martinez, Scott Fisher, Zhi Lin, Earl L. Smith III, Jian Ge, and Brien Holden
Journal: Optometry and Vision Science: official publication of the American Academy of Optometry
Source: https://www.ncbi.nlm.nih.gov/pubmed/20622703
Randomized Trial of Effect of Bifocal and PrismaticBifocal Spectacles on Myopic Progression
Authors: Desmond Cheng, Katrina L. Schmid, George C. Woo, and Bjorn Drobe
Journal: Archives of Ophthalmology
Source: https://www.ncbi.nlm.nih.gov/pubmed/20065211
Retarding Progression of Myopia with Seasonal Modification of Topical Atropine
Authors: Paul CS Lu and Jackie CL Chen
Journal: Journal of Ophthalmic and Vision Research
Source: http://journals.sbmu.ac.ir/jovr/index.php/jovr/article/view/121
Retarding Progression of Myopia with Seasonal Modification of Topical Atropine
Authors: Paul CS Lu and Jackie CL Chen
Journal: Journal of Ophthalmic and Vision Research
Source: http://journals.sbmu.ac.ir/jovr/index.php/jovr/article/view/121
Prevention of Myopia Onset with 0.025% Atropinein Premyopic Children
Authors: Po-Chiung Fang, Mei-Yung Chung, Hun-Ju Yu, and Pei-Chang Wu
Journal: Journal of Ocular Pharmacology and Therapeutics
Source: https://www.ncbi.nlm.nih.gov/pubmed/20698798
The Effect of Bright Light on Lens Compensation in Chicks
Authors: Regan S. Ashby and Frank Schaeffel
Journal: Investigative Ophthalmology and Visual Science
Source: https://www.ncbi.nlm.nih.gov/pubmed/20445123
Evaluation of BLID and LOC399959 as candidate genes for highmyopia in the Chinese Han population
Authors: Fuxin Zhao, Jian Bai, Wei Chen, Anquan Xue, Chaohua Li, Zhonghui Yan, Hui Chen, Fan Lu, Yongwu Hu, Jia Qu, Changqing Zeng, Xiangtian Zhou
Journal: Molecular Vision
Source: https://www.ncbi.nlm.nih.gov/pmc/articles/PMC2956664/
Mitochondrial DNA haplogroup distribution in Chaoshanese withand without myopia
Authors: Qin Wang, Panfeng Wang, Shiqiang Li, Xueshan Xiao, Xiaoyun Jia, Xiangming Guo, Qing-Peng Kong, Yong-Gang Yao, Qingjiong Zhang
Journal: Molecular Vision
Source: https://www.ncbi.nlm.nih.gov/pmc/articles/PMC2830021/
Role of the Hepatocyte Growth Factor Gene in Refractive Error
Authors: Sundar Veerappan, Kelly K. Pertile, Amirul F. M. Islam, Maria Schäche, Christine Y. Chen, Paul Mitchell, Mohamed Dirani, and Paul N. Baird
Journal: Ophthalmology
Source: https://www.ncbi.nlm.nih.gov/pubmed/20005573
The associationbetween lumicangene polymorphismsand high myopia
Authors: H-J Lin, L Wan, Y Tsai, W-C Chen, S-W Tsai, and F-J Tsai
Journal: Eye
Source: http://www.nature.com/eye/journal/v24/n6/abs/eye2009254a.html
Associationanalysisofretinoicacid receptor beta(RARβ)genewithhigh myopia in Chinese subjects
Authors: Yang Ding, Xiaoyan Chen, Dongsheng Yan, Anquan Xue, Fan Lu, Jia Qu, Xiangtian Zhou
Journal: Molecular Vision
Source: https://www.ncbi.nlm.nih.gov/pmc/articles/PMC2874578/
Gene Expression within the Amacrine Cell Layer ofChicks after Myopic and Hyperopic Defocus
Authors: Regan Scott Ashby and Marita Pauline Feldkaemper
Journal: Investigative Ophthalmology and Vision Science
Source: https://www.ncbi.nlm.nih.gov/pubmed/20207967
Alterations in ZENK and glucagon RNA transcript expressionduring increased ocular growth in chickens
Authors: Regan Ashby, Peter Kozulin, Pam L. Megaw, and Ian G. Morgan
Journal: Molecular Vision
Source: https://www.ncbi.nlm.nih.gov/pubmed/20405027
Peripheral Refraction in Myopic PatientsAfter Orthokeratology
Authors: Antonio Queiros, Jose ́ Manuel Gonzalez-Meijome, Jorge Jorge, Cesar Villa-Collar, and Angel R. Gutierrez
Journal: Optometry and Vision Science: official publication of the American Academy of Optometry
Source: https://www.ncbi.nlm.nih.gov/pubmed/20375751
Discontinuation of Orthokeratology andMyopic Progression
Authors: Tsui-Tsui Lee and Pauline Cho
Journal: Optometry and Vision Science: official publication of the American Academy of Optometry
Source: https://www.ncbi.nlm.nih.gov/pubmed/21037497
Posterior corneal curvature change andrecovery after 6 months of overnightorthokeratology treatment
Authors: Davie Chen, Andrew K. C. Lam, and Pauline Cho
Journal: Ophthalmic and Physiological Optics: the journal of the British College of Ophthalmic Opticians
Source: https://www.ncbi.nlm.nih.gov/pubmed/20444134
Peripheral Refraction With and WithoutContact Lens Correction
Authors: Jie Shen, Christopher A. Clark, P. Sarita Soni, and Larry N. Thibos
Journal: Optometry and Vision Science: official publication of the American Academy of Optometry
Source: https://www.ncbi.nlm.nih.gov/pubmed/20601913
2009
The efficacy and safety of posterior pole buckles in the control of progressive high myopia
Authors: B Ward, EP Tarutta and MJ Mayer
Journal: Eye
Source: https://www.ncbi.nlm.nih.gov/pubmed/19229272
Imposed Anisometropia, Accommodation, and Regulation of Refractive State
Authors: David Troilo, Kristen Totonelly, and Elise Harb
Journal: Optometry and Vision Science: official publication of the American Academy of Optometry
Source: https://www.ncbi.nlm.nih.gov/pubmed/19104464
Hemiretinal Form Deprivation: Evidence for Local Control of Eye Growth and Refractive Development in Infant Monkeys
Authors: Earl L. Smith III, Juan Huang, Li-Fang Hung, Terry L. Blasdel, Tammy L. Humbird, and Kurt H. Bockhorst
Journal: Investigative Ophthalmology & Visual Science
Source: https://www.ncbi.nlm.nih.gov/pubmed/19494197
Incidence of Myopia in High School Students with and without Red-Green Color Vision Deficiency
Authors: Yi-Shan Qian, Ren-Yuan Chu, Ji C. He, Xing-Huai Sun, Xing-Tao Zhou, Nai-Qing Zhao, Dan-Ning Hu, Matthew R. Hoffman, Jin-Hui Dai, Xiao-Mei Qu, and Kristina E. Yi-Hwa Pao
Journal: Investigative Ophthalmology & Visual Science
Source: https://www.ncbi.nlm.nih.gov/pubmed/19098322
Biomechanics of the Sclera in Myopia: Extracellular and Cellular Factors
Authors: Neville A. McBrien, Andrew I. Jobling, and Alex Gentle
Journal: Optometry and Vision Science: official publication of the American Academy of Optometry
Source: https://www.ncbi.nlm.nih.gov/pubmed/19104466
Axial myopia induced by hyperopic defocus in guinea pigs: A detailed assessment on susceptibility and recovery
Authors: Fan Lu, Xiangtian Zhou, Liqin Jiang, Yana Fu, Xiaoming Lai,RuozhongXie, Jia Qu
Journal: Experimental Eye Research
Source: https://www.ncbi.nlm.nih.gov/pubmed/19268468
Effects of Form Deprivation on Peripheral Refractions and Ocular Shape in Infant Rhesus Monkeys (Macaca mulatta)
Authors: Juan Huang, Li-Fang Hung, Ramkumar Ramamirtham, Terry L. Blasdel, Tammy L. Humbird, Kurt H. Bockhorst, and Earl L. Smith III
Journal: Investigative Ophthalmology & Visual Science
Source: https://www.ncbi.nlm.nih.gov/pubmed/19420338
Effects of poly(2-hydroxyethyl methacrylate) and poly(vinyl-pyrrolidone) hydrogel implants on myopic and normal chick sclera
Authors: James Su a, Elena Iomdina b , Elena Tarutta b , Brian Ward c , Jie Song d,e , Christine F. Wildsoet a
Journal: Experimental Eye Research
Source: https://www.ncbi.nlm.nih.gov/pubmed/19109950
Atropine for the Treatment of Childhood Myopia: Effect on Myopia Progression after Cessation of Atropine
Authors: Louis Tong, FRCS, DM, Xiao Ling Huang, BSc (Hons), Angeline L. T. Koh, BHSc, Xiaoe Zhang, MSc, Donald T. H. Tan, FRCS, FRCOphth, Wei-Han Chua, FRCSEd (Ophth), FAMS
Journal: Ophthalmology
Source: https://www.ncbi.nlm.nih.gov/pubmed/19167081
Levodopa Inhibits the Development of Form-Deprivation Myopia in Guinea Pigs
Authors: Mao Junfeng, Liu Shuangzhen, Qin Wenjuan, Li Fengyun, Wu Xiaoying, and Tan Qian
Journal: Optometry and Vision Science: official publication of the American Academy of Optometry
Source: https://www.ncbi.nlm.nih.gov/pubmed/19901858
Effects of 7-methylxanthine on the sclera in form deprivation myopia in guinea pigs
Authors: Dongmei Cui, Klaus Trier, Junwen Zeng, Kaili Wu, Minbin Yu, Jianmin Hu, Xiang Chen and Jian Ge
Journal: Acta Ophthalmologica
Source: https://www.ncbi.nlm.nih.gov/pubmed/19860777
Effects of unilateral topical atropine on binocular pupil responses and eye growth in mice
Authors: V.A. Barathia,b, Roger W. Beuermanb,c, Frank Schaeffel
Journal: Vision Research
Source: https://www.ncbi.nlm.nih.gov/pubmed/19059278
Effects of Form Deprivation on Peripheral Refractions and Ocular Shape in Infant Rhesus Monkeys (Macaca mulatta)
Authors: Juan Huang, Li-Fang Hung, Ramkumar Ramamirtham, Terry L. Blasdel, Tammy L. Humbird, Kurt H. Bockhorst, and Earl L. Smith III
Journal: Investigative Ophthalmology & Visual Science
Source: https://www.ncbi.nlm.nih.gov/pubmed/19420338
Prevalence of Myopia in Urban and Rural Children in Mainland China
Authors: Mingguang He, Yingfeng Zheng , and Fan Xiang
Journal: Optometry and Vision Science: official publication of the American Academy of Optometry
Source: https://www.ncbi.nlm.nih.gov/pubmed/19104465
Outdoor activity and myopia in Singapore teenage children
Authors: M Dirani, L Tong, G Gazzard, X Zhang, A Chia, T L Young, K A Rose, P Mitchell, S-M Saw
Journal: The British Journal of Ophthalmology
Source: https://www.ncbi.nlm.nih.gov/pubmed/19211608
The Effect of Ambient Illuminance on the Development of Deprivation Myopia in Chicks
Authors: Regan Ashby,Arne Ohlendorf,Frank Schaeffel
Journal: Investigative Ophthalmology & Visual Science
Source: https://www.ncbi.nlm.nih.gov/pubmed/19516016
Association of Lumican Gene with Susceptibility to Pathological Myopia in the Northern Han Ethnic Chinese
Authors: Fengju Zhang, Tingzhun Zhu, Zhongjun Zhou, Yudong Wu, and Yang Li
Journal: Journal of Ophthalmology
Source: https://www.hindawi.com/journals/joph/2009/514306/
TGFB1 as a Susceptibility Gene for High Myopia: A Replication Study With New Findings
Authors: Yi Zha, Kim Hung Leung, Ka Kin Lo, Wai Yan Fung, Po Wah Ng, Ming-guang Shi, Maurice K. H. Yap,Shea Ping Yip
Journal: Archives of Ophthalmology
Source: https://www.ncbi.nlm.nih.gov/pubmed/19365037
Hepatocyte growth factor and myopia: Genetic association analyses in a caucasian population
Authors: Tammy Yanovitch, Yi-Ju Li, RavikanthMetlapally, Diana Abbott, Khanh-Nhat Tran Viet, Terri L. Young
Journal: Molecular Vision
Source: https://www.ncbi.nlm.nih.gov/pubmed/19471602
Genome wide Linkage Scans for Ocular Refraction and Meta-analysis of Four Populations in the Myopia Family Study
Authors: Robert Wojciechowski, Dwight Stambolian, Elise Ciner, Grace Ibay, Taura N. Holmes, and Joan E. Bailey-Wilson
Journal: Investigative Ophthalmology & Visual Science
Source: https://www.ncbi.nlm.nih.gov/pmc/articles/PMC2885973/
The retinoic acid receptor alpha (RARA) gene is not associated with myopia, hypermetropia, and ocular biometric measures
Authors: S. Veerappan, M. Schäche, K.K. Pertile, F.M.A. Islam, C.Y. Chen, P. Mitchell, M. Dirani, and P.N. Baird
Journal: Molecular Vision
Source: https://www.ncbi.nlm.nih.gov/pubmed/19626135
Ocular expression of avian thymic hormone: changes during the recovery from induced myopia
Authors: Jody A. Summers Rada and Allan F. Wiechmann
Journal: Molecular Vision
Source: https://www.ncbi.nlm.nih.gov/pubmed/19390653
Sonic Hedgehog Expression and Its Role in Form-Deprivation Myopia in Mice
Authors: Yi-Shan Qian and Ren-Yuan Chu, Min Hu, and Matthew R. Hoffman
Journal: Current Eye Research
Source: https://www.ncbi.nlm.nih.gov/pubmed/19899989
AC and AG dinucleotide repeats in the PAX6 P1 promoter are associated with high myopia
Authors: Tsz Kin Ng, Ching Yan Lam, Dennis Shun Chiu Lam, Sylvia Wai Yee Chiang, Pancy Oi Sin Tam, Dan Yi Wang, Bao Jian Fan, Gary Hin-Fai Yam, Dorothy Shu Ping Fan, Chi Pui Pang
Journal: Molecular Vision
Source: https://www.ncbi.nlm.nih.gov/pubmed/19907666
Evaluation of the X-Linked High-Grade Myopia Locus (MYP1) with Cone Dysfunction and Color Vision Deficiencies
Authors: RavikanthMetlapally, Michel Michaelides, AnuradhaBulusu, Yi-Ju Li, Marianne Schwartz, Thomas Rosenberg, David M. Hunt, Anthony T. Moore, Stephan Zuchner, Catherine Bowes Rickman, and Terri L. Young
Journal: Investigative Ophthalmology & Visual Science
Source: https://www.ncbi.nlm.nih.gov/pubmed/19098318
A Novel Genetic Variant of BMP2K Contributes to High Myopia
Authors: Hsin-Ping Liu, Ying-Ju Lin, Wei-Yong Lin, Lei Wan, Jim Jinn-ChyuanSheu, Hui-Ju Lin, Yuhsin Tsai, Chang-Hai Tsai, and Fuu-Jen Tsai
Journal: Journal of Clinical Laboratory Analysis
Source: https://www.ncbi.nlm.nih.gov/pubmed/19927351
Sclera-related gene polymorphisms in high myopia
Authors: Hui-Ju Lin, Lei Wan, Yuhsin Tsai, Su-Ching Liu, Wen-Chi Chen, Shih-Wei Tsai,Fuu-Jen Tsai
Journal: Molecular Vision
Source: https://www.ncbi.nlm.nih.gov/pubmed/19710942
Muscarinic acetylcholine receptor 1 gene polymorphisms associated with high myopia
Authors: Hui-Ju Lin, Lei Wan, Yuhsin Tsai, Wen-Chi Chen, Shih-Wei Tsai,Fuu-Jen Tsai
Journal: Molecular Vision
Source: https://www.ncbi.nlm.nih.gov/pmc/articles/PMC2742638/
Association of the Lumican Gene Functional 3-UTR Polymorphism with High Myopia
Authors: Hui-Ju Lin, Yung-Jen Kung, Ying-Ju Lin, Jim J. C. Sheu, Bing-Hung Chen, Yu-Ching Lan, Chih-Ho Lai, Yu-An Hsu, Lei Wan, and Fuu Jen Tsai
Journal: Investigative Ophthalmology & Visual Science
Source: https://www.ncbi.nlm.nih.gov/pubmed/19643966
An International Collaborative Family-Based Whole-Genome Linkage Scan for High-Grade Myopia
Authors: Yi-JuLi, Jeremy A. Guggenheim, AnuradhaBulusu, RavikanthMetlapally, Diana Abbott, Francois Malecaze, Patrick Calvas, Thomas Rosenberg, Sandrine Paget, Rosalind C. Creer, George Kirov, Michael J. Owen, Bei Zhao, Tristan White, David A. Mackey, and Terri L. Young
Journal: Investigative Ophthalmology & Visual Science
Source: https://www.ncbi.nlm.nih.gov/pmc/articles/PMC3696634/
Identification of myopia-related marker proteins in tilapia retinal, RPE, and choroidal tissue following induced form deprivation.
Authors: RasmusJostrup, Wei Shen, Jeffrey T. A. Burrows, Jacob G. Sivak, Brendan J. McConkey, & Thomas D. Singer
Journal: Current Eye Research
Source: https://www.ncbi.nlm.nih.gov/pubmed/19958113
Retinal and choroidal TGF-bin the tree shrew model of myopia: Isoform expression, activation and effects on function
Authors: Andrew Ian Jobling, Ran Wan, Alex Gentle, Bang Viet Bui, and Neville Anthony McBrien
Journal: Experimental Eye Research
Source: http://www.sciencedirect.com/science/journal/00144835/88/3
Association of PAX6 Polymorphisms with High Myopia in Han Chinese Nuclear Families
Authors: Wei Han, Kim Hung Leung, Wai Yan Fung, Joey Y. Y. Mak, Yu Min Li, Maurice K. H. Yap, and Shea Ping Yip
Journal: Investigative Ophthalmology & Visual Science
Source: https://www.ncbi.nlm.nih.gov/pubmed/19124844
Myopia and Polymorphisms in Genes for Matrix Metalloproteinases
Authors: Nigel F. Hall, Catharine R. Gale, Shu Ye, and Christopher N. Martyn
Journal: Investigative Ophthalmology & Visual Science
Source: https://www.ncbi.nlm.nih.gov/pubmed/19279308
The Association of Haplotype at the Lumican Gene with High Myopia Susceptibility in Taiwanese Patients
Authors: Zoe Tzu-Yi Chen, I.-Jong Wang, Yung-Feng Shih, and Luke Long-Kung Lin
Journal: Ophthalmology
Source: https://www.ncbi.nlm.nih.gov/pubmed/19616852
Changes in retinal aB-crystallin (cryab) RNA transcript levels during periods of altered ocular growth in chickens
Authors: Regan S. Ashbya, Pam L. Megaw, and Ian G. Morgan
Journal: Experimental Eye Research
Source: https://www.ncbi.nlm.nih.gov/pubmed/19878675
Corneal reshaping and myopia progression
Authors: J JWalline, L A Jones, L T Sinnott
Journal: The British Journal of Ophthalmology
Source: https://www.ncbi.nlm.nih.gov/pubmed/19416935
Using Corneal Characteristics to Predict Corneal Changes in Overnight Orthokeratology
Author: Kristin Ann Glavine
Journal: American Academy of Optometry
Source: http://www.aaopt.org/using-corneal-characteristics-predict-corneal-changes-overnight-orthokeratology
A pilot study on the corneal biomechanical changes in short-term orthokeratology
Authors: Davie Chen, Andrew K. C. Lam and Pauline Cho
Journal: Ophthalmic & Physiological Optics: the journal of the British College of Ophthalmic Opticians
Source: https://www.ncbi.nlm.nih.gov/pubmed/19523091
Myopia Progression During Three Years of Soft Contact Lens Wear
Authors: Adam Blacker, G. Lynn Mitchell, Mark. A. Bullimore, Bill Long, Joseph T. Barr, Sally M. Dillehay, Peter Bergenske, Peter Donshik, Glenda Secor, John Yoakum, and Robin L. Chalmers
Journal: Optometry and Vision Science: official publication of the American Academy of Optometry
Source: https://www.ncbi.nlm.nih.gov/pubmed/19741563
2008
The role of the lens in refractive development of the eye: Animal models of ametropia
Authors: Jacob G. Sivak
Journal: Experimental Eye Research
Source: http://www.sciencedirect.com/science/article/pii/S0014483508000729
The effect of positive lens defocus on ocular growth and emmetropization in the tree shrew
Authors: Sangeetha Metlapally, Neville A. McBrien
Journal: Journal of Vision
Source: http://jov.arvojournals.org/article.aspx?articleid=2121999
Peripheral refraction in normal infant rhesus monkeys
Authors: Li-Fang Hung, Ramkumar Ramamirtham, Juan Huang, Ying Qiao-Grider, and Earl L. Smith III
Journal: Investigative Ophthalmology & Visual Science
Source: https://www.ncbi.nlm.nih.gov/pubmed/18487366
Proteomic analysis of aqueous humor from patients with myopia
Authors: Xiaoming Duan, Qingjun Lu, Peng Xue, Hongjie Zhang, Zhe Dong, Fuquan Yang, Ningli Wang
Journal: Molecular Vision
Source: https://www.ncbi.nlm.nih.gov/pubmed/18334949
Long-term biomechanical properties of rabbit sclera after collagen crosslinking using riboflavin and ultraviolet A (UVA)
Authors: Gregor Wollensak and Elena Iomdina
Journal: Acta Ophthalmologica
Source: http://onlinelibrary.wiley.com/doi/10.1111/j.1755-3768.2008.01229.x/full
An experimental study on collagen content and biomechanical properties of sclera after posterior sclera reinforcement
Authors: Chen Weiyi, Wang Xiaojun, Wang Chaoying, Li Tao, Li Xiaona, Zhang Quanyou
Journal: Clinical Biomechanics
Source: http://www.sciencedirect.com/science/article/pii/S0268003307002549
Insulin Acts as a Powerful Stimulator of Axial Myopia in Chicks
Authors: Marita P. Feldkaemper, Irina Neacsu, and Frank Schaeffel
Journal: Investigative Ophthalmology & Visual Science
Source: https://www.ncbi.nlm.nih.gov/pubmed/18599564
Long-term Clinical Outcomes for Overnight Corneal Reshaping in Children and Adults
Author: Michael J. Lipson, O.D., F.A.A.O.
Journal: Eye & Contact Lens
Source: https://www.ncbi.nlm.nih.gov/pubmed/18327044
Morphologic changes in cat epithelium following continuous wear of orthokeratology lenses: A pilot study
Authors: Jennifer D. Choo, Patrick J. Caroline, Dustin D. Harlin, Eric B. Papas, Brien A. Holden
Journal: Contact Lens & Anterior Eye: the Journal of the British Contact Lens Association
Source: https://www.ncbi.nlm.nih.gov/pubmed/17913568
Orthokeratology practice in children in a university clinic in Hong Kong
Authors: Ben Chan BSc (Hons) Optom Pauline Cho PhD, FAAO Sin Wan Cheung MPhil, FAAO
Journal: Clinical & Experimental Optometry
Source: https://www.ncbi.nlm.nih.gov/pubmed/18355342
Bifocal soft contact lenses as a possible myopia control treatment: a case report involving identical twins
Authors: Thomas A Aller OD, Christine WildsoetDipAppSc(Optom) BSc(PharmHons) PhD FAAO
Journal: Clinical & Experimental Optometry
Source: https://www.ncbi.nlm.nih.gov/pubmed/18601670
2007
Time-course of changes to nitric oxide signaling pathways in form-deprivation myopia in guinea pigs
Authors: Wu J, Liu Q, Yang X, Yang H, Wang XM, Zeng JW.
Journal: Brain Research
Source: https://www.ncbi.nlm.nih.gov/pubmed/17999927/
Simultaneous defocus integration during refractive development
Authors: Tse DY, Lam CS, Guggenheim JA, Lam C, Li KK, Liu Q, To CH.
Journal: Investigative Ophthalmology and Visual Science
Source: https://www.ncbi.nlm.nih.gov/pubmed/18055781
A PAX6 gene polymorphism is associated with genetic predisposition to extreme myopia
Authors: Tsai YY, Chiang CC, Lin HJ, Lin JM, Wan L, Tsai FJ.
Journal: EBioMedicine
Source: http://www.sciencedirect.com/science/article/pii/S2352396416305862
The Roles of PAX6 and SOX2 in Myopia: Lessons from the 1958 British Birth Cohort
Authors: Claire L. Simpson, Pirro Hysi, Shomi S. Bhattacharya, Chris J. Hammond, Andrew Webster, Catherine S. Peckham, Pak C. Sham, Jugnoo S. Rahi
Journal: Investigative Ophthalmology and Visual Science
Source: http://iovs.arvojournals.org/article.aspx?articleid=2183234
Effects of foveal ablation on emmetropization and form-deprivation myopia
Authors: Smith EL 3rd, Ramamirtham R, Qiao-Grider Y, Hung LF, Huang J, Kee CS, Coats D, Paysse E.
Journal: Investigative Ophthalmology and Visual Science
Source: https://www.ncbi.nlm.nih.gov/pubmed/17724167
Darkness causes myopia in visually experienced tree shrews
Authors: Norton TT, Amedo AO, Siegwart JT Jr.
Journal: Investigative Ophthalmology and Visual Science
Source: https://www.ncbi.nlm.nih.gov/pubmed/17065476
Differential protein expression in tree shrew sclera during development of lens-induced myopia and recovery
Authors: Frost MR, Norton TT
Journal: EBioMedicine
Source: http://www.sciencedirect.com/science/article/pii/S2352396416305862
The prevention of myopia with contact lenses
Authors: Choo JD, Holden BA.
Journal: EBioMedicine
Source: https://www.ncbi.nlm.nih.gov/pubmed/17975423
Relative axial myopia in Egr-1 (ZENK) knockout mice
Authors: Schippert R, Burkhardt E, Feldkaemper M, Schaeffel F.
Journal: Investigative Ophthalmology and Visual Science
Source: https://www.ncbi.nlm.nih.gov/pubmed/17197510
Choroidal regulation of scleral glycosaminoglycan synthesis during recovery from induced myopia
Authors: Rada JA, Palmer L.
Journal: Investigative Ophthalmology and Visual Science
Source: https://www.ncbi.nlm.nih.gov/pubmed/17591860
Modulation of glycosaminoglycan levels in tree shrew sclera during lens-induced myopia development and recovery
Authors: Moring AG, Baker JR, Norton TT
Journal: Investigative Ophthalmology and Visual Science
Source: https://www.ncbi.nlm.nih.gov/pubmed/17591859
Changes in muscarinic acetylcholine receptor expression in form deprivation myopia in guinea pigs
Authors: Liu Q, Wu J, Wang X, Zeng J
Journal: EBioMedicine
Source: http://www.sciencedirect.com/science/article/pii/S2352396416305862
Good clinical practice in orthokeratology
Authors: Cho P, Cheung SW, Mountford J, White P
Journal: Contact Lenses and Anterior Eye
Source: https://www-ncbi-nlm-nih-gov.ezproxy.ferris.edu/pubmed/17714977
Emmetropization and optical aberrations in a myopic corneal refractive surgery chick model
Authors: de la Cera EG, Rodríguez G, de Castro A, Merayo J, Marcos S
Journal: Vision Research
Source: https://www.ncbi.nlm.nih.gov/pubmed/17655908
Changes of nitric oxide synthase and cyclic guanosine mono-phosphate in form deprivation myopia in guinea pigs
Authors: Wu J, Liu Q, Yang X, Yang H, Wang XM, Zeng JW
Journal: Chinese Medical Journal
Source: https://www.ncbi.nlm.nih.gov/pubmed/18167210
Refractive Error and Visual Acuity Changes in Orthokeratology Patients
Authors: Sin Wan Cheung, MPhil, FAAO, Pauline Cho, PhD, FAAO, Wan Sang Chui, MPhil, FAAO, and George C. Woo, OD, PhD, FAAO
Journal: Optometry and Vision Science: official publication of the American Academy of Optometry
Source: https://www.ncbi.nlm.nih.gov/pubmed/17502824
Linkage and association of myocilin (MYOC) polymorphisms with high myopia in a Chinese population
Authors: Tang WC, Yip SP, Lo KK, Ng PW, Choi PS, Lee SY, Yap MK.
Journal: Molecular Vision
Source: https://www.ncbi.nlm.nih.gov/pubmed/17438518
Mutations in NYX of individuals with high myopia, but without night blindness
Authors: Qingjiong Zhang, Xueshan Xiao, Shiqiang Li, Xiaoyun Jia, Zhikuan Yang, Shizhou Huang, Rafael C. Caruso, Tianqin Guan, Yuri Sergeev, Xiangming Guo, and J. Fielding Hejtmancik
Journal: Molecular Vision
Source: https://www.ncbi.nlm.nih.gov/pmc/articles/PMC2642916/
Temporal constraints on experimental emmetropization in infant monkeys
Authors: Kee CS, Hung LF, Qiao-Grider Y, Ramamirtham R, Winawer J, Wallman J, Smith EL 3rd
Journal: Investigative Ophthalmology and Visual Science
Source: https://www.ncbi.nlm.nih.gov/pubmed/17325132
Systematic assessment of the tagging polymorphisms of the COL1A1 gene for high myopia
Authors: Chung-Ling Liang, Kuo-Sheng Hung, Yueh-Ying Tsai, Wansu Chang, Hsin-Shih Wang, Suh-Hang Hank Juo
Journal: Journal of Human Genetics
Source: https://www.ncbi.nlm.nih.gov/pubmed/17273809
A muscarinic cholinergic antagonist and a dopamine agonist rapidly increase ZENK mRNA expression in the form-deprived chicken retina
Authors: Regan Ashby, C. Siobhan McCarthy, Ryszard Maleszka, Pam Megaw, Ian G. Morgan
Journal: Experimental Eye Research
Source: http://www.sciencedirect.com/science/article/pii/S0014483507000760 
Recovery from axial myopia induced by a monocularly deprived facemask in adolescent (7-week-old) guinea pigs
Authors: Xiangtian Zhou, Fan Lu, Ruozhong Xie, Liqin Jiang, Jiquan Wen, Yi Li, Jianzhen Shi, Tian He, Jia Qu
Journal: Vision Research
Source: http://www.sciencedirect.com/science/article/pii/S0042698907000041
Near work, education, family history, and myopia in Greek conscripts
Authors: A Konstantopoulos, G Yadegarfar and M Elgohary
Journal: Eye
Source: https://search.proquest.com/openview/3fe62dcdd8e55d53e3fb12a4f696b2ce/1?pq-origsite=gscholar&cbl=33647
2006
Effect of yoga on self-rated visual discomfort in computer users
Authors: Shirley Telles, KV Naveen, Manoj Dash, Rajendra Deginal, and NK Manjunath
Journal: Head & Face Medicine
Source: https://www.ncbi.nlm.nih.gov/pmc/articles/PMC1697802/
Prevention of myopia progression with 0.05% atropine solution
Authors: Lee JJ, Fang PC, Yang IH, Chen CH, Lin PW, Lin SA, Kuo HK, Wu PC
Journal: Journal of ocular pharmacology and therapeutics
Source: https://www.ncbi.nlm.nih.gov/pubmed/16503774
Ionic control of ocular growth and refractive change
Authors: Crewther SG, Liang H, Junghans BM, Crewther DP.
Journal: Proceedings of the National Academy of Sciences of the United States
Source: https://www.ncbi.nlm.nih.gov/pubmed/17023537
Peripheral refraction along the horizontal and vertical visual fields in myopia
Authors: Atchison DA, Pritchard N, Schmid KL.
Journal: Vision Research
Source: https://www.ncbi.nlm.nih.gov/pubmed/16356528
Dopaminergic agents affect the ability of brief periods of normal vision to prevent form-deprivation myopia
Authors: McCarthy CS, Megaw P, Devadas M, Morgan IG.
Journal: Experimental Eye Research
Source: https://www.ncbi.nlm.nih.gov/pubmed/17094962
Axial myopia induced by a monocularly-deprived facemask in guinea pigs: A non-invasive and effective model
Authors: Lu F, Zhou X, Zhao H, Wang R, Jia D, Jiang L, Xie R, Qu J.
Journal: Experimental Eye Research
Source: https://www.ncbi.nlm.nih.gov/pubmed/16256987
Peripheral refraction in orthokeratology patients
Authors: Charman WN, Mountford J, Atchison DA, Markwell EL
Journal: Optometry and Vision Science
Source: https://www.ncbi.nlm.nih.gov/pubmed/16971842
Identification of apolipoprotein A-I as a "STOP" signal for myopia
Authors: Bertrand E, Fritsch C, Diether S, Lambrou G, Müller D, Schaeffel F, Schindler P, Schmid KL, van Oostrum J, Voshol H.
Journal: Molecular & Cellular Proteomics
Source: https://www.ncbi.nlm.nih.gov/pubmed/16921168
Characterization of the integrin receptor subunit profile in the mammalian sclera
Authors: Metlapally R, Jobling AI, Gentle A, McBrien NA.
Journal: Molecular Vision
Source: https://www.ncbi.nlm.nih.gov/pubmed/16862067
Basic fibroblast growth factor suppresses retinal neuronal apoptosis in form-deprivation myopia in chicks
Authors: Mao J, Liu S, Wen D, Tan X, Fu C.
Journal: Current Eye Research
Source: https://www.ncbi.nlm.nih.gov/pubmed/17114124
The TGF-beta 1 gene codon 10 polymorphism contributes to the genetic predisposition to nephropathy in Type 1 diabetes
Authors: Patel A, Scott WR, Lympany PA, Rippin JD, Gill GV, Barnett AH, Bain SC; Warren 3/UK GoKind Study Group.
Journal: Molecular Vision
Source: https://www.ncbi.nlm.nih.gov/pubmed/15606694 
Atropine for the treatment of childhood myopia
Authors: Chua WH, Balakrishnan V, Chan YH, Tong L, Ling Y, Quah BL, Tan D.
Journal: Ophthalmology
Source: https://www.ncbi.nlm.nih.gov/pubmed/16996612
What image properties regulate eye growth?
Authors: Hess RF, Schmid KL, Dumoulin SO, Field DJ, Brinkworth DR.
Journal: Current Biology
Source: https://www.ncbi.nlm.nih.gov/pubmed/16581514 
Evaluation of MMP3 and TIMP1 as Candidate Genes for High Myopia in Young Taiwanese Men
Authors: Chung-Ling Liang, MD, Hsin-Shih Wang, MD, PhD, Kuo-Sheng Hung, MD, PhD, Edward Hsi, MS, Angel Sun, BS, Yi-Hui Kuo, MD, Suh-Hang Hank Juo, MD, PhD
Journal: American Journal of Ophthalmology
Source: http://www.ajo.com/article/s0002-9394(06)00478-8/abstract
Aberrations of chick eyes during normal growth and lens induction of myopia
Authors: Kisilak ML, Campbell MC, Hunter JJ, Irving EL, Huang L.
Journal: Journal of Comparative Physiology
Source: https://www.ncbi.nlm.nih.gov/pubmed/16575581
Effects of direct intravitreal dopamine injections on the development of lid-suture induced myopia in rabbits
Authors: Gao Q, Liu Q, Ma P, Zhong X, Wu J, Ge J.
Journal: Graefe's Archive for Clinical and Experimental Ophthalmology
Source: https://www.ncbi.nlm.nih.gov/pubmed/16550409
2005
Inhibitory effects of apomorphine and atropine and their combination on myopia in chicks
Authors: Schmid KL1, Wildsoet CF
Journal: Optometry and Vision Science
Source: https://www.ncbi.nlm.nih.gov/pubmed/15127933  
Ocular compensation for alternating myopic and hyperopic defocus
Authors: Winawer J, Zhu X, Choi J, Wallman J.
Journal: Vision Research
Source: https://www.ncbi.nlm.nih.gov/pubmed/15792842
Cross-linking of scleral collagen in the rabbit using riboflavin and UVA
Authors: Wollensak G, Iomdina E, Dittert DD, Salamatina O, Stoltenburg G.
Journal: Acta Ophthalmologica Scandinavica
Source: https://www.ncbi.nlm.nih.gov/pubmed/16029274
Determinants of myopia among Omani school children: a case-control study
Authors: Khandekar R, Al Harby S, Mohammed AJ.
Journal: Ophthalmic Epidemiology
Source: https://www.ncbi.nlm.nih.gov/pubmed/16036480
[Dynamic expression of VIPR2 in form deprivation myopia]
Authors: Liu SZ, Wang H, Jiang JJ, Wang PB, Wu XY, Tan XP, Xia ZH
Journal: Zhong Nan Da Xue Bao Yi Xue Ban
Source: https://www.ncbi.nlm.nih.gov/pubmed/16190398
Glucagon Receptor Agonists and Antagonists Affect the Growth of the Chick Eye: A Role for Glucagonergic Regulation of Emmetropization?
Authors: Kirstan A. Vessey, Kathy A. Lencses, David A. Rushforth, Victor J. Hruby, and William K. Stell
Journal: Investigative Ophthalmology & Visual Science
Source: https://www.ncbi.nlm.nih.gov/pmc/articles/PMC1483902/
Glucagon- and secretin-related peptides differentially alter ocular growth and the development of form-deprivation myopia in chicks
Authors: Vessey KA, Rushforth DA, Stell WK
Journal: Investigative Ophthalmology & Visual Science
Source: https://www.ncbi.nlm.nih.gov/pubmed/16249466
The effect of manipulations to target contrast on emmetropization in chick
Authors: Schmid KL, Brinkworth DR, Wallace KM, Hess R
Journal: Vision Research
Source: https://www.ncbi.nlm.nih.gov/pubmed/16197976
The longitudinal orthokeratology research in children (LORIC) in Hong Kong: a pilot study on refractive changes and myopic control
Authors: Cho P, Cheung SW, Edwards M
Journal: Current Eye Research
Source: https://www.ncbi.nlm.nih.gov/pubmed/15875367
Microbial flora of tears of orthokeratology patients, and microbial contamination of contact lenses and contact lens accessories
Authors: Boost MV, Cho P
Journal: Optometry and Vision Science
Source: https://www.ncbi.nlm.nih.gov/pubmed/15976581
Myopia progression is specified by a double exponential growth function
Authors: Thorn F, Gwiazda J, Held R
Journal: Optometry and Vision Science
Source: https://www.ncbi.nlm.nih.gov/pubmed/15829846
Selective Regulation of MMP and TIMP mRNA Levels in Tree Shrew Sclera during Minus Lens Compensation and Recovery
Authors: John T. Siegwart, Jr and Thomas T. Norton
Journal: Investigative Ophthalmology & Visual Science
Source: https://www.ncbi.nlm.nih.gov/pmc/articles/PMC1987367/
Overnight orthokeratology lens wear can inhibit the central stromal edema response
Authors: Alharbi A, La Hood D, Swarbrick HA
Journal: Investigative Ophthalmology & Visual Science
Source: https://www.ncbi.nlm.nih.gov/pubmed/15980219
Evaluation of Lipin 2 as a candidate gene for autosomal dominant 1 high-grade myopia
Authors: Zhou J, Young TL
Journal: Gene
Source: https://www.ncbi.nlm.nih.gov/pubmed/15862761
Myopia and associated pathological complications
Authors: Saw SM, Gazzard G, Shih-Yen EC, Chua WH
Journal: Ophthalmic & Physiological Optics
Source: https://www.ncbi.nlm.nih.gov/pubmed/16101943
Downward deviation of progressive addition lenses in a myopia control trial
Authors: Hasebe S, Nakatsuka C, Hamasaki I, Ohtsuki H
Journal: Ophthalmic & Physiological Optics
Source: https://www.ncbi.nlm.nih.gov/pubmed/15953115
Cross-linking of scleral collagen in the rabbit using riboflavin and UVA
Authors: Wollensak G, Iomdina E, Dittert DD, Salamatina O, Stoltenburg G
Journal: Acta Ophthalmologica Scandinavica
Source: https://www.ncbi.nlm.nih.gov/pubmed/16029274
2004
A randomized trial of the effects of rigid contact lenses on myopia progression
Authors: Walline JJ1, Jones LA, Mutti DO, Zadnik K
Journal: Archives of Ophthalmology
Source: https://www.ncbi.nlm.nih.gov/pubmed/15596577
Safety and efficacy of 2% pirenzepine ophthalmic gel in children with myopia: a 1-year, multicenter, double-masked, placebo-controlled parallel study
Authors: Siatkowski RM1, Cotter S, Miller JM, Scher CA, Crockett RS, Novack GD; US Pirenzepine Study Group
Journal: Archives of Ophthalmology
Source: https://www.ncbi.nlm.nih.gov/pubmed/15534128
Asymmetrical increase in axial length in the two eyes of a monocular orthokeratology patient
Authors: Cheung SW1, Cho P, Fan D
Journal: Optometry and Vision Science
Source: https://www.ncbi.nlm.nih.gov/pubmed/15365383
Pax-6 expression in posthatch chick retina during and recovery from form-deprivation myopia
Authors: Bhat SP1, Rayner SA, Chau SC, Ariyasu RG
Journal: Developmental Neuroscience
Source: https://www.ncbi.nlm.nih.gov/pubmed/15855761
Muscarinic antagonist control of myopia: a molecular search for the M1 receptor in chick
Authors: Yin GC1, Gentle A, McBrien NA
Journal: Molecular Vision
Source: https://www.ncbi.nlm.nih.gov/pubmed/15525903
Collagen crosslinking of human and porcine sclera
Authors: Wollensak G1, Spoerl E.
Journal: Journal of Cataract and Refractive Surgery
Source: https://www.ncbi.nlm.nih.gov/pubmed/15050269
Homeostasis of eye growth and the question of myopia
Authors: Wallman J1, Winawer J
Journal: Neuron
Source: https://www.ncbi.nlm.nih.gov/pubmed/15312645
Emmetropisation under continuous but non-constant light in chicks
Authors: Liu J1, Pendrak K, Capehart C, Sugimoto R, Schmid GF, Stone RA
Journal: Experimental Eye Research
Source: https://www.ncbi.nlm.nih.gov/pubmed/15500830
The Children's Overnight Orthokeratology Investigation (COOKI) pilot study
Authors: Walline JJ1, Rah MJ, Jones LA
Journal: Optometry and Vision Science
Source: https://www.ncbi.nlm.nih.gov/pubmed/15201713
Study design issues in a corneal reshaping contact lens myopia progression study
Authors: Walline JJ1
Journal: Eye & Contact Lens
Source: https://www.ncbi.nlm.nih.gov/pubmed/15499256
Sequence variants in the transforming growth beta-induced factor (TGIF) gene are not associated with high myopia
Authors: Scavello GS1, Paluru PC, Ganter WR, Young TL
Journal: Investigative Ophthalmology & Visual Science
Source: https://www.ncbi.nlm.nih.gov/pubmed/15223781
Screening for differential gene expression during the development of form-deprivation myopia in the chicken
Authors: Morgan I1, Kucharski R, Krongkaew N, Firth SI, Megaw P, Maleszka R
Journal: Optometry and Vision Science
Source: https://www.ncbi.nlm.nih.gov/pubmed/15127934
Using natural STOP growth signals to prevent excessive axial elongation and the development of myopia
Authors: Morgan I, Megaw P
Journal: Annals of the Academy of Medicine, Singapore
Source: https://www.ncbi.nlm.nih.gov/pubmed/15008556
The Correction of Myopia Evaluation Trial: lessons from the study design
Authors: Hyman L, Gwiazda J; COMET Group
Journal: Annals of the Academy of Medicine, Singapore
Source: https://www.ncbi.nlm.nih.gov/pubmed/15008561
2003
The biological basis of myopic refractive error
Authors: Morgan IG1
Journal: Clinical & Experimental Optometry
Source: https://www.ncbi.nlm.nih.gov/pubmed/14558849
Topographical thickness of the epithelium and total cornea after overnight wear of reverse-geometry rigid contact lenses for myopia reduction
Authors: Wang J1, Fonn D, Simpson TL, Sorbara L, Kort R, Jones L
Journal: Investigative Ophthalmology & Visual Science
Source: https://www.ncbi.nlm.nih.gov/pubmed/14578394
Molecular biology of myopia
Authors: Schaeffel F1, Simon P, Feldkaemper M, Ohngemach S, Williams RW
Journal: Clinical & Experimental Optometry
Source: https://www.ncbi.nlm.nih.gov/pubmed/14558851
Use of a run-in period to decrease loss to follow-up in the Contact Lens and Myopia Progression (CLAMP) study
Authors: Walline JJ1, Jones LA, Mutti DO, Zadnik K
Journal: Controlled Clinical Trials
Source: https://www.ncbi.nlm.nih.gov/pubmed/14662276
AC/A ratios in myopic and emmetropic Hong Kong children and the effect of timolol
Authors: Chen JC1, Schmid KL, Brown B, Edwards MH, Yu BS, Lew JK
Journal: Clinical & Experimental Optometry
Source: https://www.ncbi.nlm.nih.gov/pubmed/14558854
The autonomic control of accommodation and implications for human myopia development: a review
Authors: Chen JC1, Schmid KL, Brown B
Journal: Ophthalmic & Physiological Optics
Source: https://www.ncbi.nlm.nih.gov/pubmed/12950887
GABA, experimental myopia, and ocular growth in chick
Authors: Stone RA1, Liu J, Sugimoto R, Capehart C, Zhu X, Pendrak K
Journal: Investigative Ophthalmology & Visual Science
Source: https://www.ncbi.nlm.nih.gov/pubmed/12939312
A randomized clinical trial of progressive addition lenses versus single vision lenses on the progression of myopia in children
Authors: Gwiazda J1, Hyman L, Hussein M, Everett D, Norton TT, Kurtz D, Leske MC, Manny R, Marsh-Tootle W, Scheiman M
Journal: Investigative Ophthalmology & Visual Science
Source: https://www.ncbi.nlm.nih.gov/pubmed/12657584
Corneal response to short-term orthokeratology lens wear
Authors: Sridharan R1, Swarbrick H
Journal: Optometry and Vision Science
Source: https://www.ncbi.nlm.nih.gov/pubmed/12637831
A synopsis of the prevalence rates and environmental risk factors for myopia
Authors: Saw SM1
Journal: Clinical & Experimental Optometry
Source: https://www.ncbi.nlm.nih.gov/pubmed/14558850
A randomized trial of rigid gas permeable contact lenses to reduce progression of children's myopia
Authors: Katz J1, Schein OD, Levy B, Cruiscullo T, Saw SM, Rajan U, Chan TK, Yew Khoo C, Chew SJ
Journal: American Journal of Ophthalmology
Source: https://www.ncbi.nlm.nih.gov/pubmed/12834674
2002
The Hong Kong progressive lens myopia control study: study design and main findings
Authors: Edwards MH1, Li RW, Lam CS, Lew JK, Yu BS
Journal: Investigative Ophthalmology & Visual Science
Source: https://www.ncbi.nlm.nih.gov/pubmed/12202502
2001
The contact lens and myopia progression (CLAMP) study: design and baseline data
Authors: Walline JJ1, Mutti DO, Jones LA, Rah MJ, Nichols KK, Watson R, Zadnik K
Journal: Optometry and Vision Science
Source: http://www.sciencedirect.com/science/article/pii/S2352396416305862
2000 and earlier
Contact lenses in myopia reduction – from orthofocus to accelerated orthokeratology
Authors: Lui WO, Edwards MH, Cho P
Journal: Contact Lens & Anterior Eye
Source: https://www.ncbi.nlm.nih.gov/pubmed/16303435
Progression of myopia
Authors: R H Kennedy
Journal: Transactions of the American Ophthalmological Society
Source: https://www.ncbi.nlm.nih.gov/pmc/articles/PMC1312077/
Silicone-acrylate contact lenses for myopia control: 3-year results
Authors: Perrigin J1, Perrigin D, Quintero S, Grosvenor T
Journal: Optometry and Vision Science
Source: https://www.ncbi.nlm.nih.gov/pubmed/2247299
The effect of atropine on myopia
Author: Bedrossian RH
Journal: Ophthalmology
Source: https://www.ncbi.nlm.nih.gov/pubmed/545205
The Prevention and/or Cure of Myopia
Authors: Hirsch, Monroe J
Journal: Optometry and Vision Science
Source: https://journals.lww.com/optvissci/Citation/1965/06000/THE_PREVENTION_AND_OR_CURE_OF_MYOPIA_.1.aspx
Contact Lenses and the Progression of Myopia
Authors: Robert Jay Morrison A.B., O.D.
Journal: Clinical and Experimental Optometry
Source: https://onlinelibrary.wiley.com/doi/abs/10.1111/j.1444-0938.1957.tb01339.x